PlayerPro Music Player (Free)
5.6
Access Your Music Whenever You Want It.
If you want to listen to a wide range of music for free then PlayerPro Music Player (Free) is an app that will suit you perfectly. It has all the features connected to PlayerPro Music Plus. For the first 10 days it will be ad free but after that they will start to appear. It has an easy to use interface, and all actions are carried out quickly. It not only looks good, but it sounds good as well.
You can find free plug ins that will make it even better and they include DSP pack and Skins. Its powerful sound will soon make it the only music app that you want to use.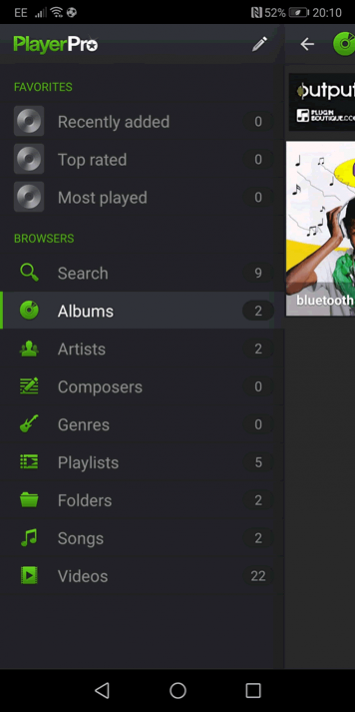 Once you have downloaded the albums that you want, you will be able to choose how to store and arrange them. Album sorting is easy. You can choose from the name of the album, the name of the artist, the year the album was released the number of songs they have and then reverse them if you want. Albums can be shown as a list or a grid whatever you find easiest.
Videos that have been downloaded can also be arranged into folders so that you will always know where to look for the ones that you want. You can use this on the move as there is Android Auto built in to your car or you can the Android auto app. If you are at home and want to see and hear your items on a big screen, then you can stream everything to your television. If that is not available at the time then choose any other device that is compatible with Chromecast.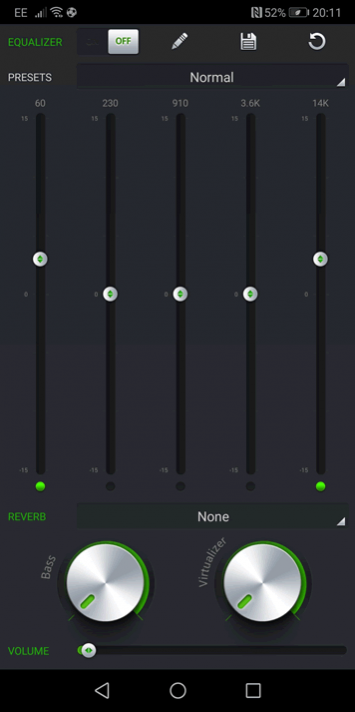 There is no need for the interfaced to be dull as you can add items from the internet to liven it up. They include copies of the albums'; photographs of the band or singer and they can come from either the internet or your own gallery. As mentioned, there are free skins that can be used and installing them will be advantageous. You can select the way that the music sounds and set the different categories to what you want.
If you want to sing along then the lyrics can be shown. They can also be edited. The ID3 tags – a data container – will list the name of the singer and the album, the year of release and the class of music that it belongs to. You will be able to find others who have the same interest in groups and singers as you.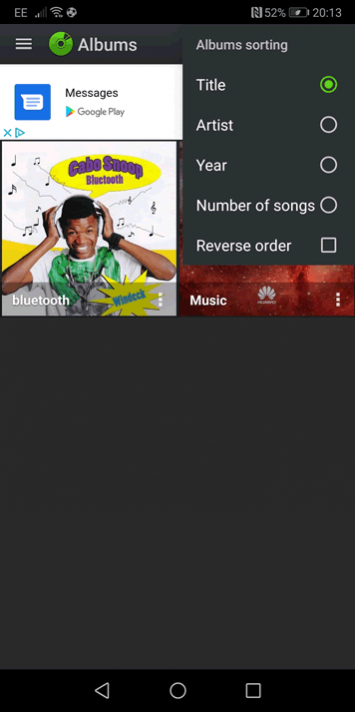 If you find music that you think others will like, then it is possible to share it on social media. For a person who has found some of there own music recorded, this music app will be an ideal way to get it out to a bigger audience.
Features
Can store your albums and videos however you choose
Free skins will allow you to change the interface
Details can be added from the internet
Google voice will search the library
Volume and tones are easy to select
Tracks can be missed out through a swipe
Shake function – this will let the next song play
Conclusion
Everything that you need to listen to music in the best way is contained in this music app. The songs and artists that you enjoy are available at the touch of a few buttons. It would be ideal not to have to see adverts after the first 10 days, but if you want to have a free app, there has to be a compromise. By scrolling through the music app, you will soon be able to set it up just how you want it.
---
Add a review
Tell us your experience with
PlayerPro Music Player (Free)
5.6
RELATED PROGRAMS
Our Recommendations
---
---
---
---